Bespoke Web Design
Your website, just how you want it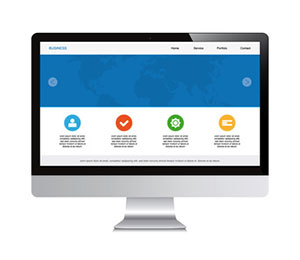 Here at Gillistics all of our websites are made from scratch after consulting with you to find out exactly what it is you want and need from your new website. Some people have very clear ideas of the design and colours they are after whilst others need some creative input from us to get started. Whatever camp you are in, we can work with you to create a new bespoke website that suits you.
Using our programming expertise we can create any style or layout you can think of for your new website. We use a range of web development coding languages to achieve this including HTML5, CSS, PHP, Jquery and more. Let us create you a professional, high quality website that meets your business needs.
Stand out from the crowd
In a digital landscape where anyone can create a drag and drop website that looks just like any other with no flair or variation, we offer an alternative. Instead of a website that is the same as everyone else, we offer a unique, hand coded solution built with care and attention to detail. We do all of this for you so you don't have to spend hours wondering why you can't get that picture in the right place and why you are handing over a fortune for a website that you have had to make yourself.
We are happy to offer full support and maintenance on all of our bespoke websites so updating it in the future is as simple as telling us what you want done. In addition, all of our websites come with a full SEO package to help you get noticed in the search engines and get your brand out there in front of the right people. Gillistics are committed to producing high quality yet affordable web designs so why not contact us today and see what we can do for your business.

Bespoke Web Design
We listen to your business needs and create a totally unique website just for you.

Responsive Design
Our websites display beautifully on all devices and screen sizes.

Search Engine Optimisation
Using our SEO expertise we can get you noticed in the search engines and drive traffic to your website.

Support and Maintenance
Gillistics offer comprehensive Support and Maintenance so updating your website is easy.