Web Design Blog
Please have a look through our latest blog articles discussing Web Design, Websites, Responsive Design and SEO.
---
Why both good SEO and Web Design are important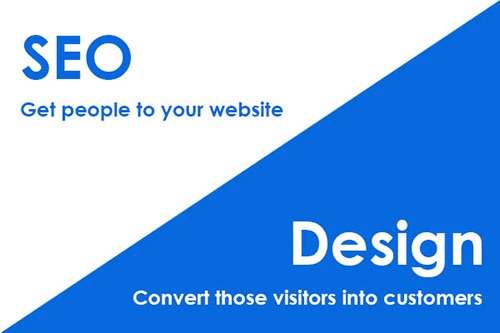 19/09/2016 - Written By Gillistics
There are many companies that make bold claims about getting your website to the top rank on Google overnight and how the secret to your success is having a hundred keywords crammed into the footer of your website. Search Engine Optimisation (SEO) is certainly an important part of web design and should not be overlooked, but the key to having a successful online presence is the combination of many factors and any "overnight" fix simply will not work.
So what exactly is SEO?
SEO refers to the technical aspects of a website that help guide the search engines to your page when it is relevant to something a user is searching for. For example, if I'm selling Apples in Hertfordshire, I want Google to show people my website when they search for "Fruit in Hertfordshire." Google is always on the lookout for the website that is most relevant to the thing that is being searched for.
---
What does your Website says about your business?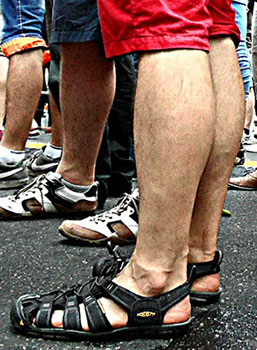 26/04/2016 - Written By Gillistics
As a Web Designer I look at a LOT of websites. Every website has its own unique appeal, even if that appeal is just that it's so charmingly old it reminds you of a different era. Your website says a lot about your business and is often the place potential clients come to check you out before coming to visit you in the physical world. A good first impression really is everything in Web Design as its very easy to move on to the next company's website if the first one doesn't grab you. So what does your website say about your business?
How professional you are
Potential clients make snap judgements based on your website which reflects on your business's image. No matter how professional you actually are, the standard of your website communicates with your audience. Having a website unfit for purpose is like showing up to a formal business meeting in shorts and sandals - it looks unprofessional and makes you stand out for all the wrong reasons.
---
What is Responsive Web Design?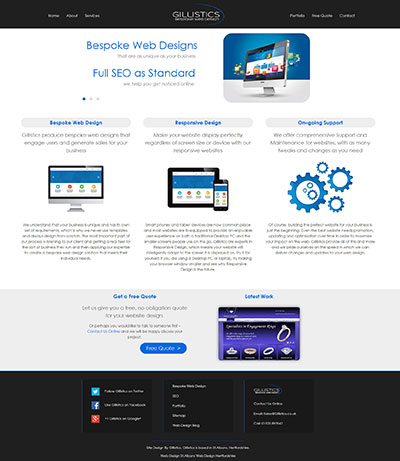 26/02/2016 - Written By Gillistics
Responsive Web Design is the term given to a Website that has been designed to be viewed on devices of all shapes and sizes. Whether the user is viewing the website on a mobile phone, tablet, laptop or desktop computer the website dynamically changes to display a version of the site that works for the screen size it is displayed on.
From a designers perspective, different ways of interacting with the website also have to be catered for. Some users will be using a mouse and keyboard to browse the site, whilst others will be using touch. What seems intuitive from the perspective of someone with a mouse pointer is often not easy to use for someone with their finger tips.
History
To put the rise of Responsive Web Design into perspective, a brief history lesson is in order. Before mobile phones and touch screens a website had one job: to display beautifully on a standard desktop computer screen, and some of them struggled with that! Once mobile phones became common place it was good practice to have two different versions of your website - one for standard users and one for mobile users. These websites were separate things - you would be seeing an entirely different website on your phone than when you were using your computer.
---
Why Do I need a Website for my Business?
11/02/2016 - Written By Gillistics
Lots of small business owners ask themselves the same question over and over again: "Why do I need a website?" Maybe you don't think it's necessary in your field or can't see why having your own little piece of the internet would be beneficial. Maybe you are not the best with technology and worry it's just going to cause you extra work. Maybe you worry it's going to be costly and not give you anything back.
Well put your doubts to one side as these are some of the benefits having a website for your business can bring. The first, most important and all encompassing reason you need a website is:
It can generate you more business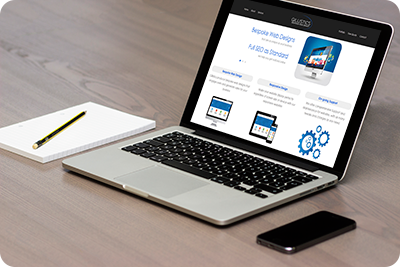 Who would say no to more clients? A website reaches out to people who otherwise may not have come into contact with your business. It's another avenue to get people to notice you rather than your competitors.
When going through the rest of the benefits of having a website, keep in mind that they all relate back to this.
Credibility and Professionalism
Having a well designed, modern website shows you take your business seriously and creates instant trust between you and your potential customer. It can also make your business look bigger and reflects well on the quality of the service or product you provide.
People expect a company to have a website so not having one makes them ask questions. Instead of having people worry about why your business details aren't readily available online, why not have them looking through all the services you offer and show them pictures of your previous work?